The End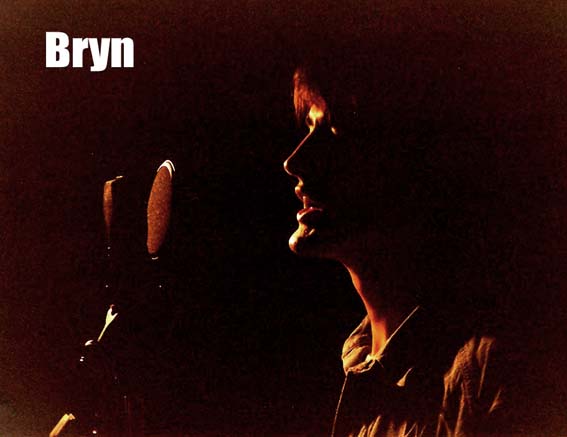 Names like The Deaftones and Tonaphobia were briefly toyed with for the new band to indicate tunelessness and ineptitude (The Deftones were unheard of in 1992), but Monophobia was chosen because it sounded cool at the time and nobody knew what it meant other than "fear of early Beatles records" (VDTV). Boogie Your Bum Off got remixed late in 1992 by Joseph Kane of tragically unsigned pop band Blue Innocence (who split in 1994). In 1993/94 Phil produced an album for singer/songwriter David Soakell to raise money for the Romanian Children's Hospice and the Christian Friends of Israel. (By now he had stopped using "Sicky Hampton" as a stage name.) He briefly joined student rap/rock band A Space And A Half (formed by Stephen Pelly and John Turner in 1990) as a vocalist in 1994 shortly before the band split. Phil and Bryn continued to record stupid and/or slightly corny songs until the end of their college course split them up in 1994.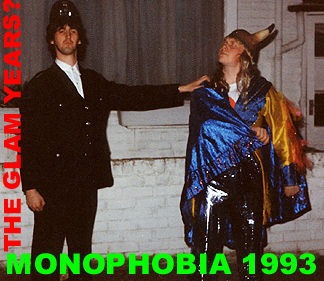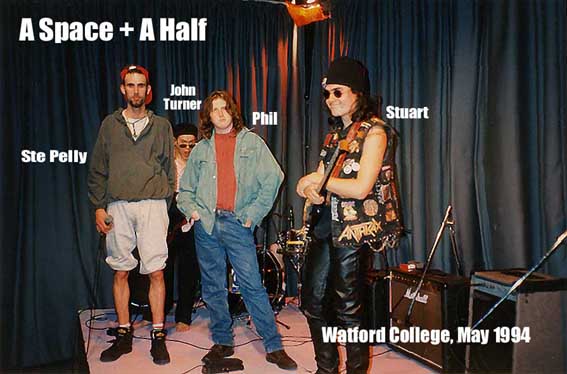 Introducing Tony...
Tony Longworth's first band had been Form Field - later known as River's Edge - in 1991 with a brilliant bassist called Baha and John Mortel on guitar. Unfortunately the band never managed to find a permanent drummer and the bassist was becoming a bit too brilliant, cluttering up the songs with too many noodling bass solos and the band split early in 1994. Tony and John got back together later that year as The Honeymoon's Over with John Gaine on drums and a bassist called Rob. They recorded a brilliant demo.

(2007 RETROSPECTIVE: These bands were basically the musical evolution of Monophobia as several of the songs written by River's Edge and The Honeymoon's Over were the ones ultimately performed by Monophobia, albeit with new arrangements. The only song from Phil & Bryn's early incarnation of Monophobia ever to be played live was a track called I Can't Breathe performed by Bryn and a couple of mates back in Rhyl. Monophobia was ultimately Tony Longworth's musical talent with Phil Quinton's spin.)

However at the end of the year, returning from a trip to Ireland, Tony found that the band had split in his absence. John Mortel had apparently found his Yoko Ono and left the band in disarray. Tony spends 2 years in creative limbo at this point involved in a bad relationship.
Continued on next page...